Map Location: Cycling Station, Estacada City Hall, Oregon USA
This project was created by Winthrop Web Services as a mobile companion to the Smart Map located at the Estacada Station Cycling Plaza outside of city hall.
The new Estacada mobile map is full of technology! It is embedded with NFC wireless zones by TapStand.com that allows you to touch the map with any NFC enabled smart phone to get additional content such as directions, PDF maps, website information and more instantly on your phone! 
NFC is not an app and doesn't need to be downloaded, your phone either has it or it doesn't. Most Android, Windows, and Blackberry smart phones have NFC but it might need to be turned on in your settings. NFC settings are often in connections or networks, the same place you turn on Wi-Fi or Bluetooth.
iPhone now supports NFC in iOS 11 or later with the Wander Bit App available in the app store.
If your phone doesn't have NFC you can still use most features by scanning QR codes. You may need to download a QR code reader from the app store.
You can also connect via Wi-Fi to Estacada Station to bring up the app on your phone and then enter a number on the map to see online content.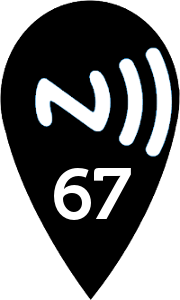 NFC Smart Zones Tap the Map or Enter the number in the Mobile App to view online content. See if your Phone has NFC!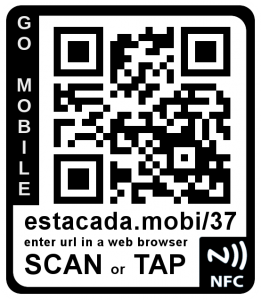 This QR code can be scanned, Tapped
with an NFC Phone or Enter the number in the Mobile App. 
Download A QR Code Reader!