Map Location: Cycling Station, Estacada City Hall, Oregon USA
This project was created by Winthrop Web Services as a mobile companion to the Smart Map located at the Estacada Station Cycling Plaza outside of city hall.  It is funded by a collaboration between the City of Estacada, Estacada Downtown Association, Estacada Parks & Recreation Commission, The Estacada Chamber of Commerce and Clackamas County Tourism Department. 
The new Estacada mobile map is full of technology! It is embedded with NFC wireless zones that allows you to tap the map with any NFC enabled smart phone to bring up additional content such as directions, PDF maps, and more information instantly on your own device! 
NFC is not an app and doesn't need to be downloaded, your phone either has it or it doesn't. Most Android, Windows, and Blackberry smart phones have NFC but it might need to be turned on in your settings. NFC settings are often in connections or networks, the same place you turn on Wi-Fi or Bluetooth.
iPhone now supports NFC natively in iOS 11 or later.
If your phone doesn't have NFC you can still use most features by scanning QR codes. You may need to download a QR code reader from the app store.   Since an app is required to scan QR codes it can be subject to malicious attacks through your phones operating system.  Make sure you only download safe and reputable apps to scan QR codes.  NFC is always the safest and most secure way to interact with the smart map.  
You can also connect via Wi-Fi to Estacada Station to bring up the app on your phone and then enter a number on the map to see online content.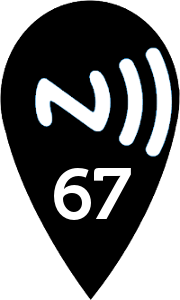 NFC Smart Zones Tap the Map or Enter the number in the Mobile App to view online content. See if your Phone has NFC!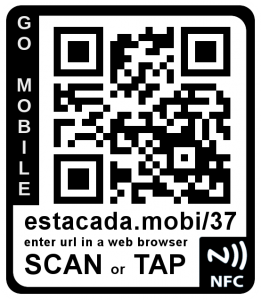 These QR codes can be scanned, Tapped
with an NFC Phone or you can enter the number in the Mobile App. Most phones have a built in QR Code reader by using the camera app.  If you don't you can download a reader from the App Store but make sure it has good reviews and is legitimate.